Nala was busy playing with her ball and was very excited when our volunteers called she jumped up a couple of times and then went back to running after her ball in the garden.
Nala's training will have to be continued by her new owner. She has been to some classes but she needs someone with understanding to work with her. She will need an experienced GSD owner.
Nala will bark constantly outside at people and dogs, she will also jump out at passing cars all of this will need to be addressed by her new owners. We have been told that if she is off lead she will go up to dogs without doing anything we will need to re-visit this to ascertain how she reacts to other dogs while off lead.
Nala is not good travelling in a car where she can see out again this will need to worked on.
Nala is a young girl who is now looking for her new home. She will need patience and experience to be re-trained.
She will make a loyal companion to the person who can do this for her and her love of playing with a ball will be a big advantage in her training.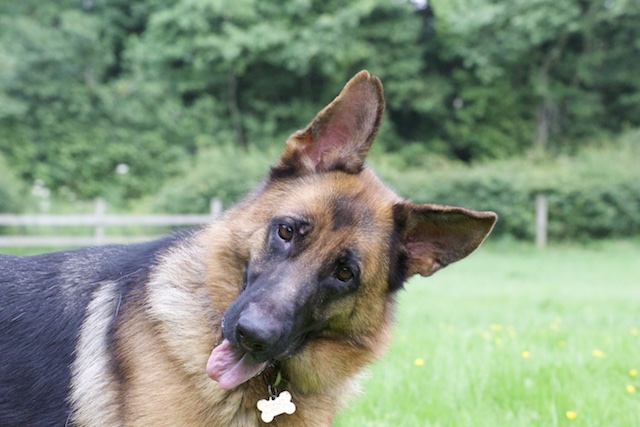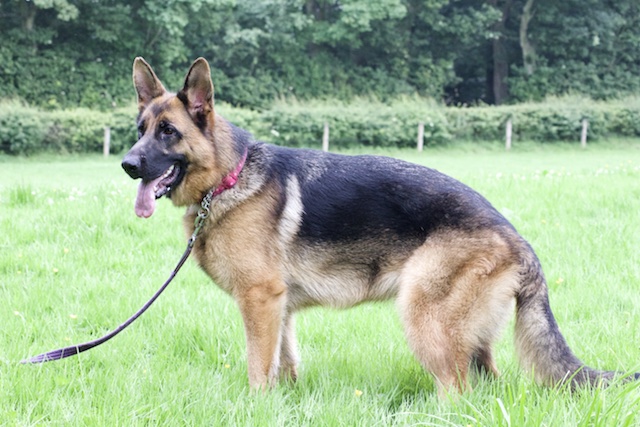 She is a lovely girl who just needs some boundaries and training put into place.
Nala is not good with cats or small furries. She will not be re-homed with children.
Nala has now come into the rescue kennels so once she is assessed further we will do an update on her progress.