Latest News
First of all we would like to say a big thank you to all of our volunteers for their continued support and take this opportunity to welcome all of our new volunteers.
Support Adoption For Pets award us a Van
We recently applied to Support Adoption for pets for a van to help us with transportation of our rescue dogs. We were shortlisted and today it was announced we were successful. We can not thank Support Adoption for Pets enough, this will make a massive difference to us and will enable us to transport dogs more easily
Here is what they said:
"Grant Application for Vauxhall Combo L1 H1 1.3 CDTi 90PS Panel vans
Our final announcement for today around our Transporting Pets Award is for the guys at German Shepherd Rescue Scotland who sent in this introduction to themselves along with their grant application.
We are thrilled to be able to help them with their wish for a new van to help them with the pets in their care and we are now working on getting it to them as soon as possible"
Follow their facebook page to see Dorothy's video appeal
https://www.new.facebook.com/SupportAdoptionForPets/
Fantastic Fundraiser
Last weekend one of our rescue dogs Diesel and his dad organised an off road trial to raise funds for us. They made an amazing 550 pounds!
A special thanks goes to East Neuk Wobblers Trials Club and their members who took part in the event.
Diesel checks the tyre pressure is correct before he lets his dad ride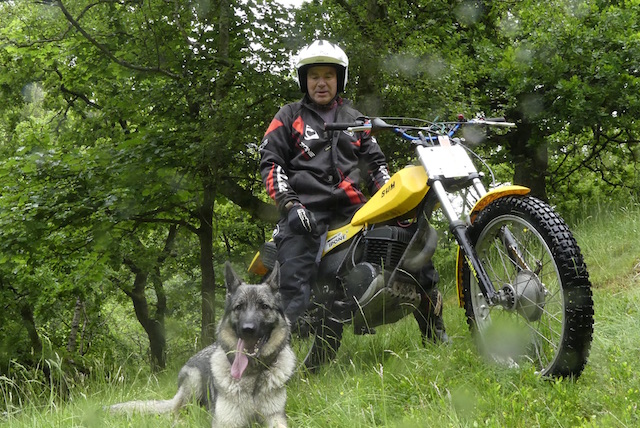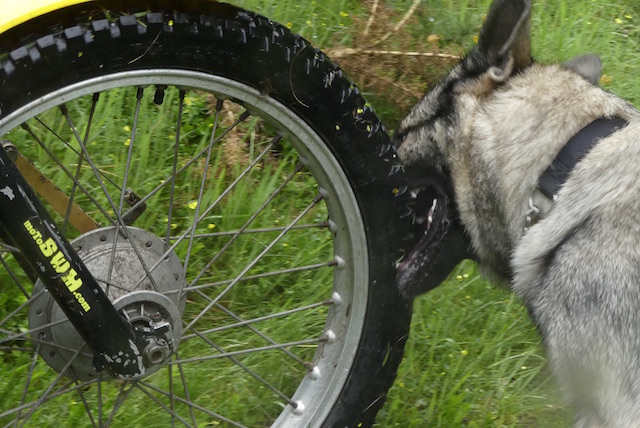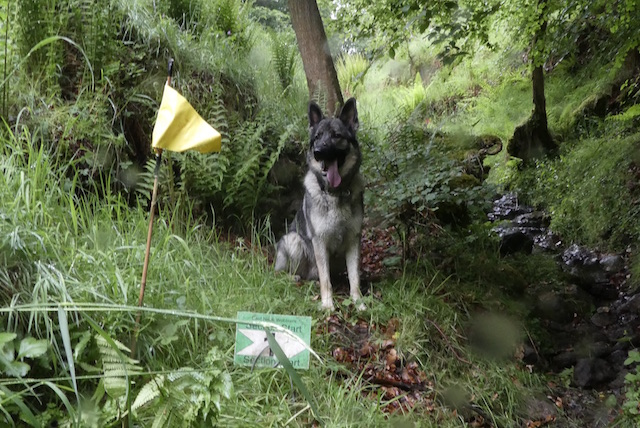 Well Done Gail
Massive THANK YOU to our volunteer Gail Williamson and all her dogs, who accompanied her on various stages of her 10 mile walk to dog training yesterday. Gail has raised a whopping 415 pounds (plus gift aid) which is a fantastic achievement.
Thanks to everyone who sponsored her and supported her and to Derek for doing the doggie exchanges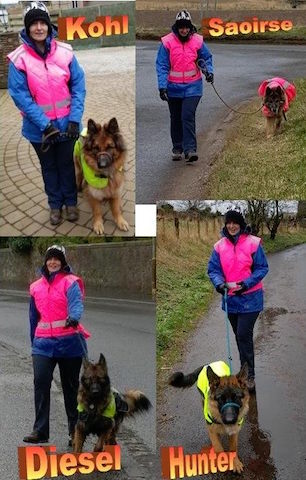 Dance School Thank You
Another big thank you for GSRS, this time to the Jean Taylor School of Dance in Aberdeen. They recently put on a production of Snow White and did a charity collection for us during the show raising 200 pounds
This extra money will go a long way to helping our kennel dogs, we have some vet bills coming our way soon.
Our Aberdeen Volunteers Laura Smeaton and Amy Walters went to a special cheque presentation today on behalf of the rescue - thank you both girls x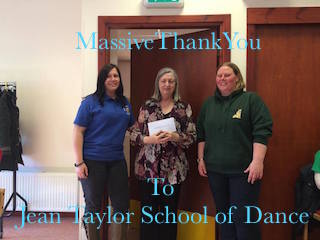 Thank You - In memory
German Shepherd Rescue Scotland recently received a very special donation from GSD owners Lexi & Danny from Edinburgh. They lost their Stunning boy Jack in December 2015 and wanted to do something in his memory by helping GSDs in need. Our thanks go to them at this sad time. It will help us continue our work and look after our kennel dogs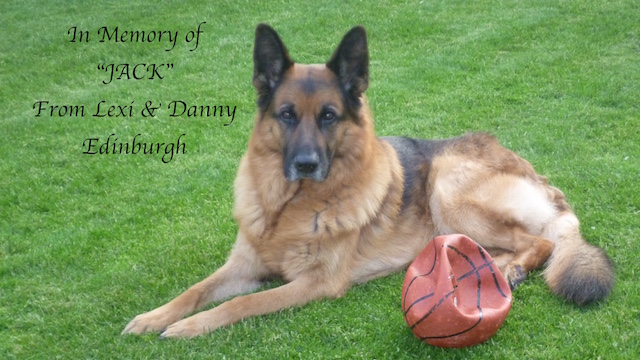 Sponsor Time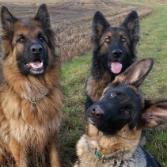 Gail Williamson one of our Volunteers and her 3 GSDs Kohl, Diesel and Hunter are doing a sponsored 10 mile walk to their dog training class (dogs are doing a bit each) on 26th March 2016.
If you can spare a few pounds to support Gail and her boys I am sure she will really appreciate it. And all the money raised is coming to us to help with our vet and kennel bills
Here is the link to Gails fundraising page http://uk.virginmoneygiving.com/fundraiser-web/fundraiser/showFundraiserProfilePage.action?userUrl=GailWilliamson
Zeus has found his forever home!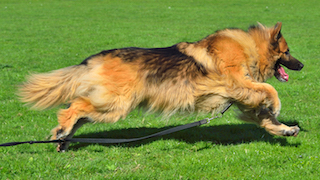 Zeus is now jumping for joy, as he has now been officially adopted by one of our volunteers. He is one of our longest residents in the kennels and we are delighted he is now in his forever home.
Zeus was a big scardie cat when he came to us, he had been isolated for everything and was afraid of the world. Eileen has done a fantastic job, with the help of Dorothy and Carolyn (who walked him every weekend) at helping this boy get over some of his fears. He will never be 100% but he is certainly happy.
Thank you to everyone who has sponsored Zeus on our sponsorship page.
Kos finally finds his retirement home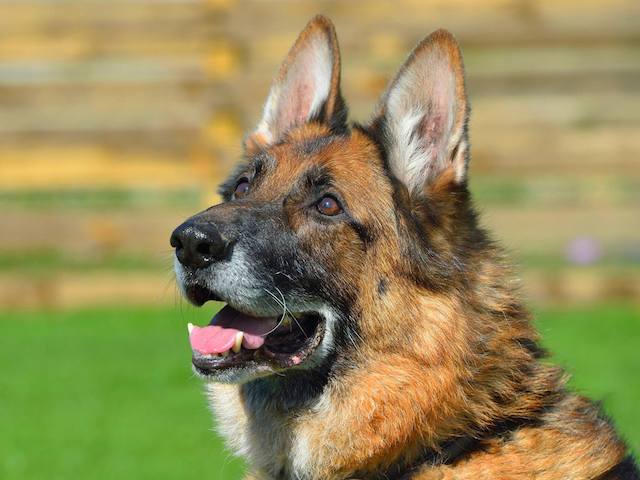 Kos our old gent has finally found his forever home with his foster carers. He went into foster this year so he didnt have to spend another winter in kennels and he got his paws under the table and is staying put. We would like to thank everyone who has sponsored Kos, he was a popular boy in our sponsorship scheme
Wishlist Thank you
We have had an amazing amount donated to our December kennel wishlist. Thank You to everyone who has donated goodies, food and bedding to our kennels. Our dogs in the kennels will be spoilt this year.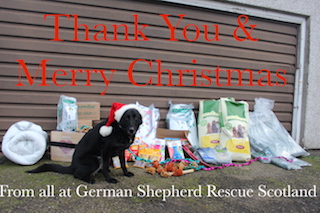 2015 FUN DOG SHOW WAS ANOTHER SUCCESS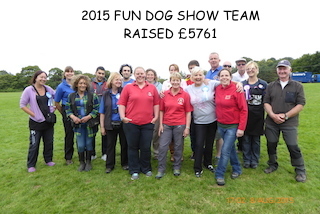 2015 fun dog show has been another great success - we raised £5671
The GSRS Team would like to say a Massive thank you to everyone who helped make this day possible. The list is endless, but thanks to all our volunteers and helpers on the day we couldn't have done it without you. Thank you to all of our judges, to everyone who baked (this was the best monetary year every for the baking stall), to everyone who donated or collected prizes for the raffle and tombolas, to the people who helped set up, to the stall holders for coming along, to the class sponsors and importantly to the sun for coming out the first time this year in Scotland ....and to all the supporters who came along with their dogs and took park in this fantastic day - we couldn't have raised this amount without you and your dogs
Im am sure you will agree if you were there it was a lot of fun.
Lots of photos taken by our volunteer David can be found on this facebook page link
https://www.facebook.com/profile.php?id=100009045082107&sk=photos&collection_token=100009045082107%3A2305272732%3A69&set=a.1478502355794586.1073741828.100009045082107&type=3
Derek finishes half marathon for GSRS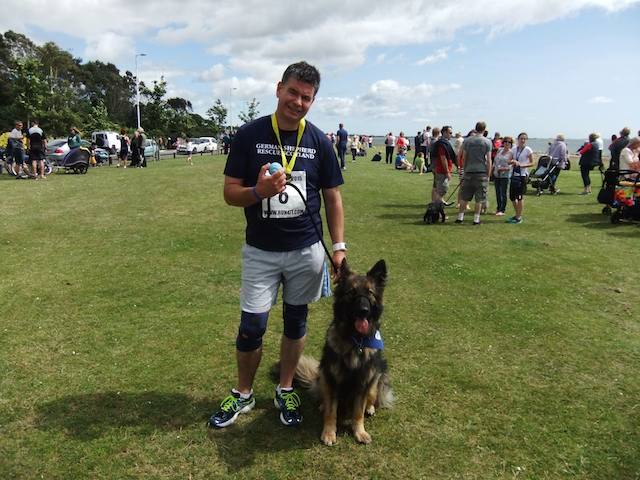 We would just like to say a Huge thank you and an even bigger well done to Derek Adamson one of our volunteers who completed the Dundee half marathon to raise money for GSRS.
Derek raised an amazing £743.00 and adding gift aid on to his sponsorship brings the grand total to £907.50

Here is Derek with his rescue dog Diesel accepting the cheque on behalf of his buddies in the rescue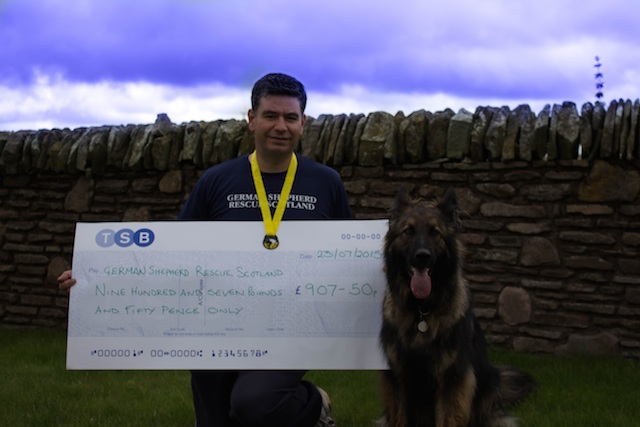 Need a Security System? Help GSRS
EMRES Secutiry Systems based in Lanarkshire fit alarms, CCTV and other security measures. They are offering a donation to GSRS to anyone who mentions us when ordering an alarm system through them.
Have a look at their website and dont forget to metion us if you make an order
Fundraising Thank You
One of our recently rehomed dog's Diesel and his dad William Patterson organised a fundraising trial at the weekend to raise money for GSRS. A big thank you to William and the East Neuk Wobblers Trials Club for raising a massive £400.
Great to see Diesel doing the tyre pressure checks!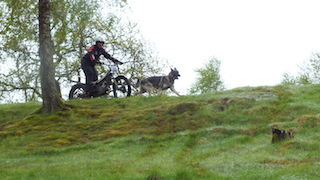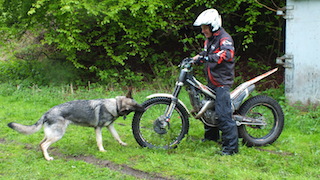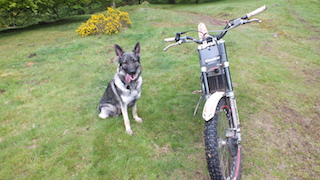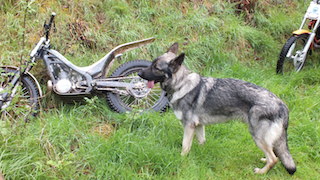 PHOTOSHOOT FUNDRAISER
A MASSIVE THANK YOU to Claire Martin for organising a group walk and photo shoot to raise funds for us today with the 'German Shepherd Lovers West Lothian' group and Nadia from Yellow Dog Photography
http://www.yellowdogphotography.co.uk
https://www.facebook.com/yellowdog8?fref=ts
They raised a fantastic £150 for us and it looks like they had a great day. Looking forward to seeing the photo results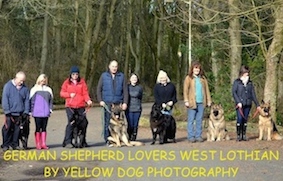 GSRS dog Diesel raises £400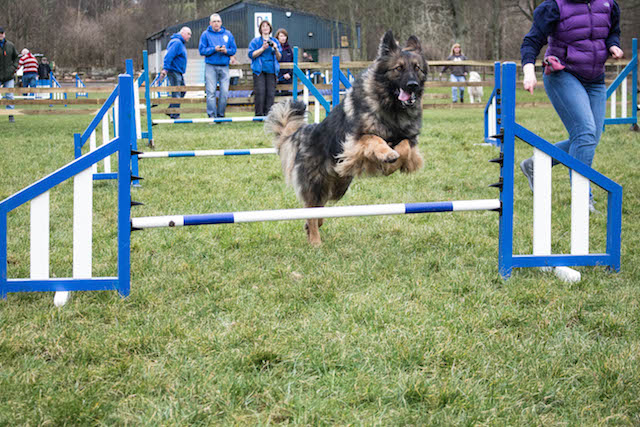 Rescue Boy Diesel and Volunteer Gail rasied £400 for our funding crisis at the weekend when they did a sponsored jump against the clock. Diesel managed to complete 37 jumps in just 60 seconds with Gail by his side.
A special mention also goes to all the volunteers from Angus Dog Activity Club who helped Gail make the day possible by giving up their time and equipment and supporting Diesel. Thank you to all of you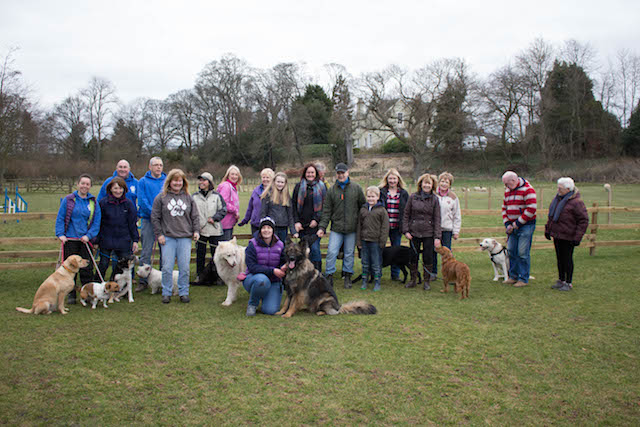 More Articles...