Latest News
First of all we would like to say a big thank you to all of our volunteers for their continued support and take this opportunity to welcome all of our new volunteers.
Giveacar - New Fundraising Scheme
Do you own a vehicle that you want to sell or get rid of? Then please think about donating it to us through Giveacar!
Giveacar raises money for UK charities by scrapping and selling old cars. They provide a nationwide FREE service which:
Arranges the collection of the vehicle from your home.
Depending on its age and condition, recycles it at an authorised facility or sends it to auction.
Scrap donations raise about £35 for the charity (depending on the price of metal) while auction cars can raise much more.
To arrange donation of a car, visit www.giveacar.co.uk or call 020 7736 4242, quoting German Shepherd Rescue Scotland as your preferred charity.
Giveacar can pick up any vehicle anywhere in the UK!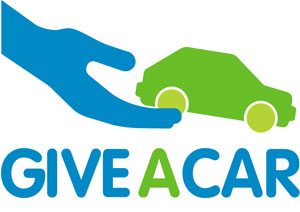 New Enzyme Source for EPI Dogs
EPI can be an expensive condition to manage but owners will be pleased to know that we have a new enzyme source in the UK. Chemeyes is a family run business, they developed their own cost effective combination of the 3 major enzymes after their own dog was diagnosed with EPI.
They also have a a range of additional products to maintain your pet's health including prebiotics for digestive health and immunity, Vitamin B12 with Intrinsic Factor a supplement often required by EPI dogs, Glucosamine for joint health and Coconut Oil for overall health and a shiny sweet smelling coat.
Please visit their website www.chemeyes.co.uk or click to buy directly from our website.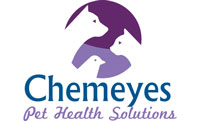 Thank You Pets at Home
We would like to say a huge thank you to Pets at Home for their recent donation of £6000. Here is Buster collecting the cheque on behalf of German Shepherd Rescue Scotland.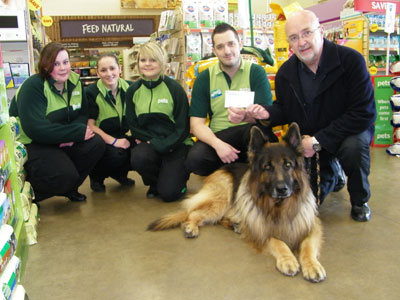 Yellow Dog Campaign
Please help create awareness of the Yellow Ribbon campaign.
What Is Yellow Dog UK?
The Yellow Dog Project was created to bring awareness to dogs who need space while training, recovering from surgery, or being rehabilitated.
Yellow Dog - Some dogs need space
If you see a dog with a YELLOW ribbon, bandanna or similar on the leash or on the dog, this is a dog which needs some space. Please, do not approach this dog or its people with your dog. They are indicating that their dog cannot be close to other dogs. How close is too close? Only the dog or his people know, so maintain distance and give them time to move out of your way.
Why might a dog need space?
There are many reasons why a dog may need space:
Maybe it has health issues.
It may be a rescue dog being rehabilitated. The world can be a very scary place for these dogs.
It may have had a bad experience with another dog or is just not like the kind of friendly dogs which always want to say 'Hi!'.
A bitch may be in heat.
The dog may be in training.
It may be very old and arthritic.
It may be very nervous or shy and other dogs cause it stress.
In short, a yellow marker on a dog means it needs a some space.
We would greatly appreciate your help in spreading the word! Please visit the website for more information and to print a poster for your vet surgery or training club.
The Big Fun Run
Our volunteers Kirsty Alexander, Amy Walters and Gail Williamson took part in The Big Fun Run at Hazelhead Park in Aberdeen raising £1075 for the Rescue. They were accompanied by their GSD's Ella, Storm and Kohl who were all really well behaved and great amabassadors for the Rescue. At the finish line both dogs and humans were rewarded with medals, which were worn with pride. A big thankyou to all who gave generously.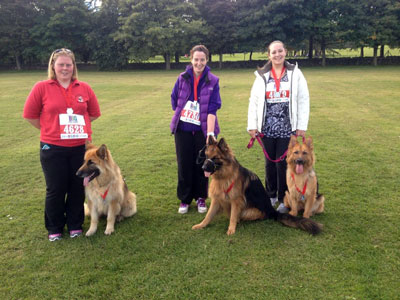 Fantastic Auction Raises £1312.25
A huge thank you to Angie, Lisa and Rachel for organising our latest Facebook auction. It was a huge success and raised an amazing amount.
A huge thank you too to everyone who took part, the support for our rescue has been fantastic.
First Dog Show is a FANTASTIC Success!
We would like to say a HUGE thank you to Maggie, Dorothy, Julie, Carolyn and all the other volunteers who turned up on the day to make our first ever dog show a fantastic day and a wonderful success.
WE RAISED AN AMAZING TOTAL OF £4000!
Thank you to everyone who came along on the day and supported our rescue. It was great to see so many lovely people and their 4 legged friends enjoying the sunny day and taking part in the show classes.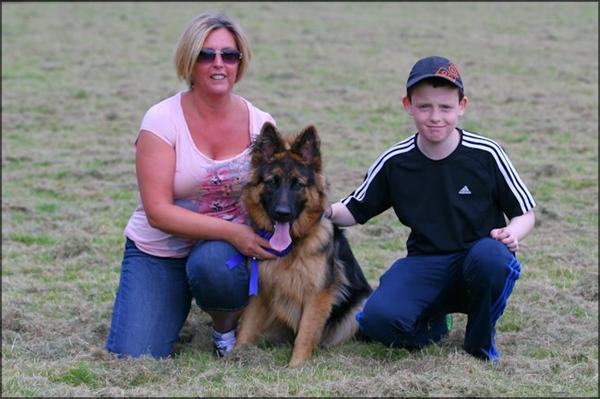 Click here to see some of the winner photographs and photograpahs from the show.
Check out this Facebook page for more photos!
https://www.facebook.com/groups/GSDRescueScotlandFundayPhotos/
Sharon and Julie raise £122 at Dogs Trust Fun Day
Thank you to volunteer Sharon and her daughter Julie who raised £122 at the Dogs Trust Fun Day. They printed off pictures of the dogs looking for homes and helped raise awareness of the rescue.
Julie painted faces and the best seller on the day was liver cake, made by Sharon's husband Stuart (thanks Stuart!!)
Thank You Tyson's Angels
A wonderful fundraising group called Tyson's Angels held a Facebook auction to help us raise funds and raised an amazing £635! Wow! Thank you Tyson's Angels.
To find out more about Tyson's Angels you can visit their website www.tysonsangels.co.uk/
10 Year Old Finlay Does Sponsored Swim to Raise Funds
A huge thank you to Finlay who did a sponsored swim to raise funds, he swan a fantastic 34 lengths and raised £135. Well done Finlay!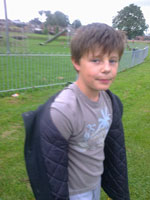 Volunteers at Darvel Gala Day
Huge thanks to Heather and Karen for promoting the rescue at Darvel Gala Day. Their stand raised a fabulous £60.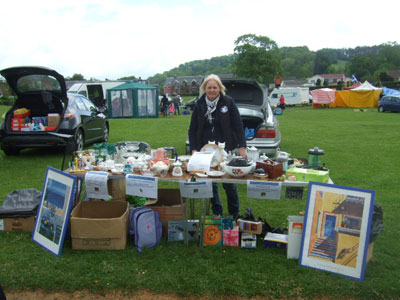 Volunteer's Dog Wins Best in Show
Huge congratulations to Laura and her rescue boy Vinny-Jones. He was awarded best in show at the recent Pink Pooch Parade in Aberdeen, sponsored by DAWGS, event run for the Theatre Show Legally Blonde.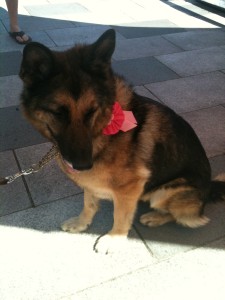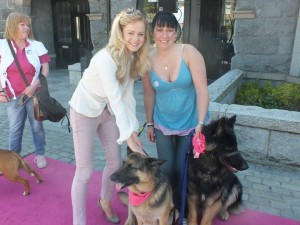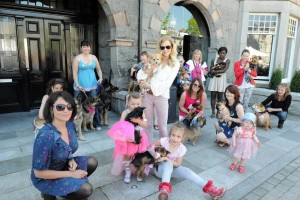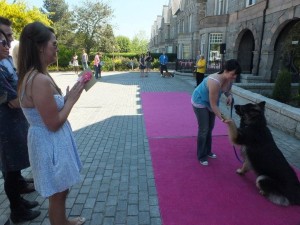 easyfundraising Supporters Raise £128.79 for the Rescue
Our members have raised £128.79 from January to March using the easyfundraising website. It really is money for nothing so if you haven't signed up yet visit our fundraising page for more details. There are always special offers including money off your shopping in stores like Argos and Tesco. So please remember to shop via the easyfundraising site and make the rescue some money at the same time!
Thank You LostDogs-Scotland.org.uk
We would like to say a big thank you to Linda at LostDogs-Scotland.org.uk for her recent donation. Please visit her website www.lostdogs-scotland.org.uk, a free service created to help missing, stolen and found dogs, and their owners in Scotland.
Table Sale & Rodeo Success
A HUGE well done to our fabulous team in the East, they managed to raise £600 at the table sale.
And another HUGE well done to Lorraine and her family for raising £190 at the Vet School Rodeo.
Thank you!
More Articles...