FAQs
Who runs the rescue?
The rescue is run by Liz and Gillian. We are run solely by volunteers, no one is paid a salary. Our volunteers give up their time because of their love of the breed.
How is the rescue funded?
We are funded solely by donations from the public. People who adopt dogs from us are asked to make a donation in order that we can continue our work.
How are donations used?
Most of our funds are spent on veterinary treatment and kennel costs. We do not have our own kennels so we have to rely on commercial boarding kennels. Luckily we have some understanding vets and kennel owners who offer us special rates.
Why don't you spay/neuter dogs?
Firstly not all of the dogs we re-home come into kennels, many transfer from home to home, so spaying and neutering is not done until the dogs are settled in their new homes. The rescue does not have enough funds to meet the costs of spaying or neutering all dogs re-homed by us but in 2012 we have introduced a voucher scheme where the rescue will pay all new owers part of the costs of spaying and neutering. Hopefully in future years we can extend this and pay all the spaying and neutering costs.
What about vet treatment?
Dogs that come through the rescue will receive appropriate veterinary treatment regardless of cost. Once a dog has been re-homed the new owners are responsible for vet fees, though there are occasions where the rescue will give on-going assistance. We advise all new owners to take out pet insurance.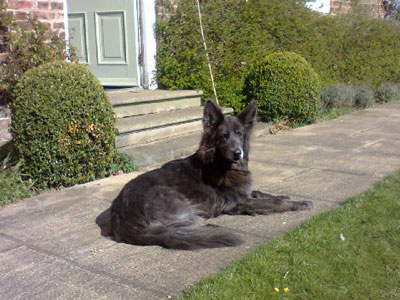 German Shepherd Rescue Scotland has a 'NO KILL' policy but we need your help to keep these dogs safe.
If you visit our site and like the work we do please consider donating. If every visitor donated even just £1 it would help us continue our work.
Don't forget to Gift Aid your donation if you are a UK tax payer. A big thank you to everyone who has donated.
| | |
| --- | --- |
| Supported by Burns | Supported by Pets at Home |