Your Donation
At German Shepherd Rescue Scotland we appreciate every donation we receive big or small. Your donations are mostly used for kennel fees which cost between £5 and £10 per day and vet fees, including our spaying and neutering program.
A small amount of your donations are used for administrative cost such as printed materials to promote the rescue, and things like stamps and envelopes. We also need insurance for the rescue so this is an annual cost which is paid from your donations.
Every penny donated is used for the dogs and for running the rescue. NO ONE gets paid, we are all volunteers who do what we do for the love of the breed.
In the tax year 2011 to 2012 our kennel fees were £22,137, our vet fees were £12,196 and food costs were £2,661. That's nearly £37,000! Without the donations we receive for the dogs, and the generosity of our wonderful supporters we would not be able to help as many dogs as we do.
If you would like to help there are few ways you can donate.
Monthly Standing Order
This is a really easy way to support us, simply click the link, complete the form and will email you a standing order form. You can either complete the form and hand it in to your bank or use the details from the form to set up a standing order through your online banking.
Click here to send a request for a standing order form
Donate through Virgin Money Giving and Gift Aid Your Donation
Donate through PayPal
You don't need a PayPal account to donate, PayPal accepts all major debit and credit cards.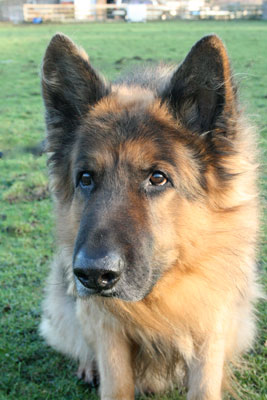 German Shepherd Rescue Scotland has a 'NO KILL' policy but we need your help to keep these dogs safe.
A BIG thank you to everyone who has donated and everyone who supports us.