German Shepherd Rescue Scotland
Welcome to the website of German Shepherd Rescue Scotland. Whether you have decided to adopt a German Shepherd, re-home your German Shepherd or you would like to become a volunteer, we hope you enjoy browsing our site.
We have included some helpful information and advice, as well as a gallery of beautiful German Shepherds, most of them rescue dogs. If there is something you would like to see included on the site please get in touch, we would love to hear from you.
The website is regularly updated, so please keep checking back.
PLEASE NOTE: We will not be placing any dogs in homes during the month of December. The festive period is a busy and often stressful time for people, it is not a good time for settling in a rescue dog.
Zeus's Christmas Wish List
Zeus and his friends at the kennels have sent a Wish List to Santa for toys they would like to keep them busy, nice treats they would like, new cosy beds and a few other things too.
Please take a look, items start from as little as 90p so there is something on there that everyone can afford. Zeus and his friends will be very grateful!
http://www.german-shepherd-rescue-scotland.org.uk/shop/products.php?cat=20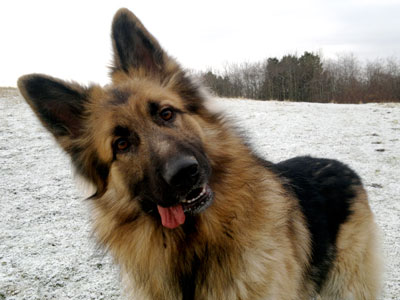 Zeus is Impressed with Wish List Delivery
Santa came early for Zeus, Cleo and their kennel buddies.
Massive thank you to all those who have contributed to our kennel dog Wish List. Check out the smile on Zeus's face when this lot was delivered. He got himself a new collar, a new lead, a fabby brush for his long hair and loads of treats which he has promised to share around.
There are lots of other dogs in the kennels who are very jealous of Zeus and Cleo's new look so help them look good for Christmas or send them a treat by visiting the Wish List.
http://www.german-shepherd-rescue-scotland.org.uk/shop/products.php?cat=20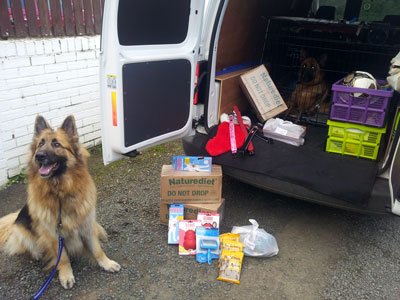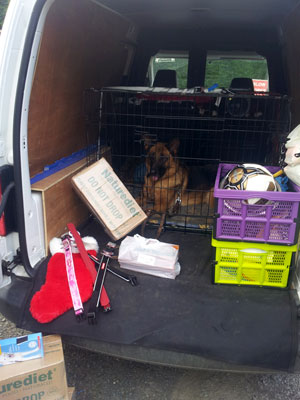 Feed a Rescue Dog - Donate a Bag of Dog Food
A HUGE THANK YOU TO EVERYONE WHO HAS DONATED FOOD FOR YOUR DOGS
You too can help by donating a bag of dog food. German Shepherd Rescue Scotland has teamed up with Ferguson's Pet Supplies (www.fergusonspetsupplies.co.uk) so that our supporters can purchase dog food to be sent directly to our kennels.
Feeding our dogs is one of the biggest costs of running the rescue so every donation of food helps a great deal. We have selected some foods we know our dogs like, all you have to do choose one of the options. It's really easy!
You make your purchase on our website, Ferguson's Pet Supplies receives the order and delivers the food directly to our kennels.
Click here to support our dogs.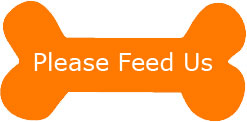 Thank You for October's Food Donations
A huge thank you to those who donated food to our rescue in the month of October. Here are the very generous donations being delivered to our kennels.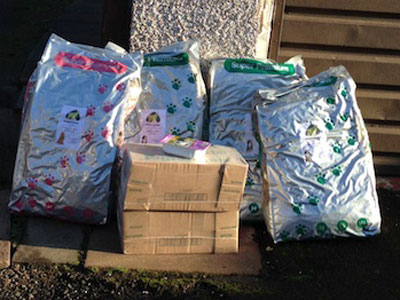 If you would like to donate food this month, or donate some items from our Wish List please visit our online store.
http://www.german-shepherd-rescue-scotland.org.uk/shop/products.php?cat=20
Buy Our 2014 Calendar
2014 calendars now available in our store! Just click the link to see if your dog(s) is featured! A huge thank you to everyone who sent in pictures, we loved seeing all your gorgeous dogs. http://www.german-shepherd-rescue-scotland.org.uk/shop/products.php?cat=14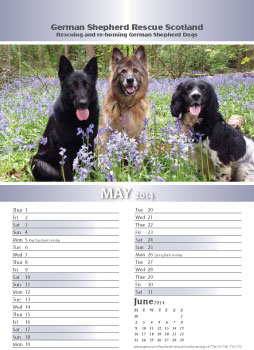 Well Done Paula and Friends!
On Saturday 28th September Paula Chapman and friends held a charity "Fitathon" of a 3 hours continuous fitness workout class based at her gym in Sand, Shetland. This raised money for three deserving charities with Paula's choice being German Shepherd Rescue Scotland. There were 10 participants, with Paula instructing and 2 'helpers' and the event was a fantastic success with all the girls involved doing really well to successfully finish the challenge.
This was followed with an excellent buffet and a very entertaining raffle with over 40 prizes which passed with much hilarity and many happy winners. With generous sponsorship and raffle ticket sales, the whole event raised £1899. This raised £633 for German Shepherd Rescue Scotland and big thanks must go to all the participants, sponsors and prize contributors and to Kay Hunter and Paula's partner Guy for their help with preparation on the day.
Paula said, "The event was fantastic and such a great buzz for everyone and the money raised was a brilliant testament to the efforts of everyone involved." We hope the money raised will help in some small way to continue the great work of German Shepherd Rescue Scotland.
Here is a picture of Paula and friends...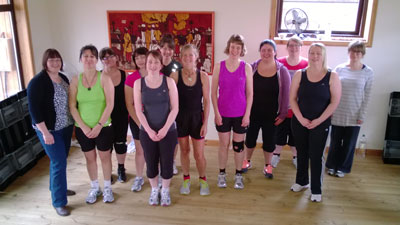 Unique Gifts from Potty Emma - Ideal for Christmas
Want to capture a personal and lasting memory of your pet? Paw imprints are a great way to capture a puppy's mark or your life long companion's print for posterity.
Potty Emma is offering a £5 donation to German Shepherd Rescue Scotland to when you order from her website. Just use the drop-down and select 'German Shepherd'.
Visit Potty Emma website www.pottyemma.co.uk
Giveacar - New Fundraising Scheme
Do you own a vehicle that you want to sell or get rid of? Then please think about donating it to us through Giveacar!
Giveacar raises money for UK charities by scrapping and selling old cars. They provide a nationwide FREE service which:
Arranges the collection of the vehicle from your home.
Depending on its age and condition, recycles it at an authorised facility or sends it to auction.
Scrap donations raise about £100 for the charity (depending on the price of metal) while auction cars can raise much more.
To arrange donation of a car, visit www.giveacar.co.uk or call 020 7736 4242, quoting German Shepherd Rescue Scotland as your preferred charity.
Giveacar can pick up any vehicle anywhere in the UK!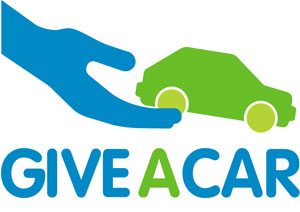 German Shepherd Rescue Scotland has a 'NO KILL' policy but we need your help to keep these dogs safe.
If you visit our site and like the work we do please consider donating. If every visitor donated even just £1 it would help us continue our work.
Don't forget to Gift Aid your donation if you are a UK tax payer. A big thank you to everyone who has donated.