German Shepherd Rescue Scotland
Welcome to the website of German Shepherd Rescue Scotland. Whether you have decided to adopt a German Shepherd, re-home your German Shepherd or you would like to become a volunteer, we hope you enjoy browsing our site.
We have included some helpful information and advice, as well as a gallery of beautiful German Shepherds, most of them rescue dogs. If there is something you would like to see included on the site please get in touch, we would love to hear from you.
The website is regularly updated, so please keep checking back.
2015 GSRS FUN DOG SHOW - FOR ALL DOGS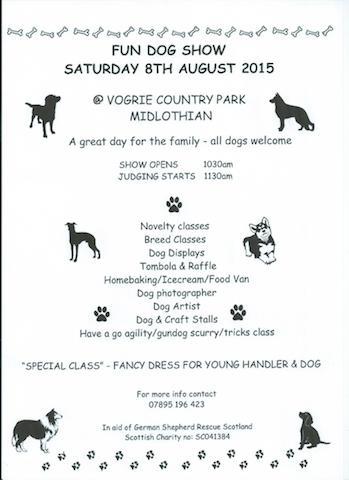 Need a Security System? Help GSRS
EMRES Secutiry Systems based in Lanarkshire fit alarms, CCTV and other security measures. They are offering a donation to GSRS to anyone who mentions us when ordering an alarm system through them.
Have a look at their website and dont forget to metion us if you make an order
SPONSOR OUR KENNEL DOGS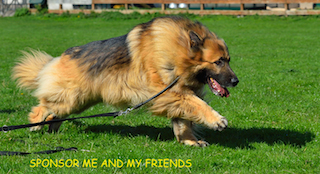 You can now sponsor our kennel dogs for £10 each or give the sponsorship as a gift to a person of your choice using the following link. You will receive a certificate and photos of the dog you choose by email. All the sponsorship money goes towards the kennel fees, feeding and veterinary care for our dogs in kennels who are still looking for their forever homes
http://www.german-shepherd-rescue-scotland.org.uk/sponsor-a-german-shepherd
Give an Oldie a chance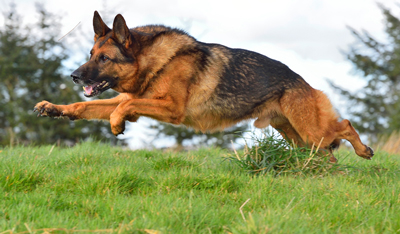 BUCKS STORY
Never overlook a middle aged or older GSD - Buck came into rescue as a 7 year old. He was extremely over weight (about 55kg) had very long nails and wasn't getting out of the garden as he was too strong for his owner.
He was assessed by us and found him to be such a friendly boy who could easily live with another dog.
Bucks new owners took him on without even questioning his age. So long as their little girl Skye approved of him! And she did. Buck has not looked back since.
The biggest challenge was to get his weight down and his fitness up. The ultimate challenge - to climb a Munro! And boy did he do just that. Buck is an amazing example of the breed, and we wanted to highlight just how rewarding taking on an older dog can be.
Buck's new owner has give his permission to post these photos, most of them taken recently - He will be 10 in August and boy can he move. The last one is his best buddy Skye
Please enjoy these photos and give a thought to taking on an older dog.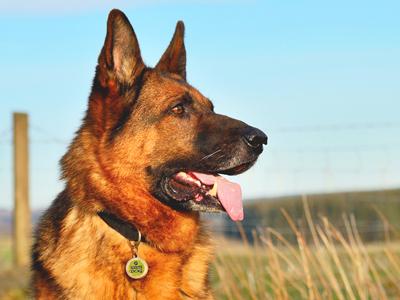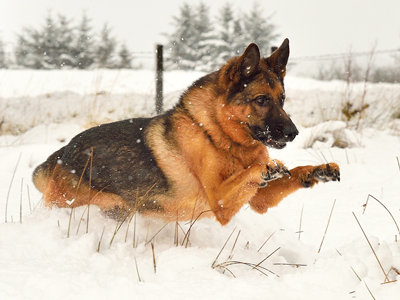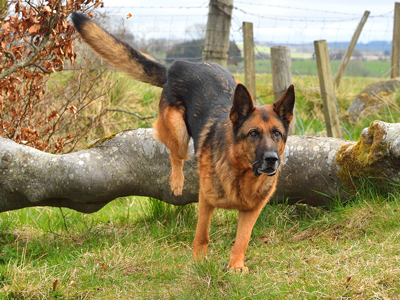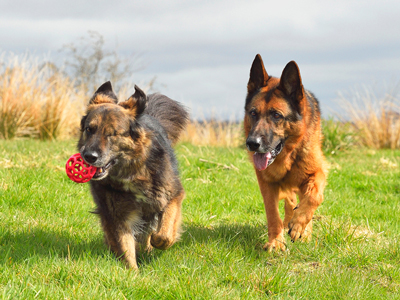 FUNDING CRISIS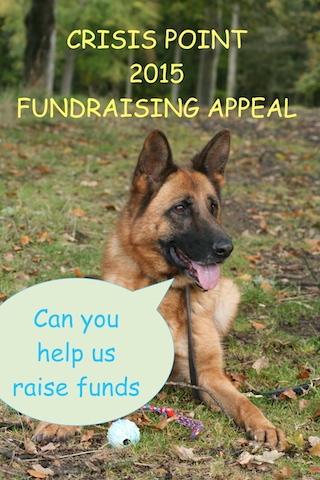 FUNDING CRISIS
German Shepherd Rescue Scotland is having a funding crisis. We are running out of money for the dogs in our care and desperately need your help.
If you can come up with any ways of raising the much needed funds we will be extremely grateful.
We currently have 12 dogs in kennels and most of them have been with us for a very very long time. The kennel fees, food and vet bills mount up for these dogs. We also continue to support long term foster dogs who need medical treatment and the funds are simply drying up.
If you can think of any ways to help us raise money then please go ahead and do it. If you would like to donate any extra pennies you may have the virgin link for donations is below (don't forget to add give aid if you pay tax - that bit doesn't cost you a penny). If you know any businesses that would like to make a charitable donation then please recommend us to them.
We do our best for the dogs in our care, but we can't do it with out money unfortunately.
Thanks for your continued support. GSRS
We are on Facebook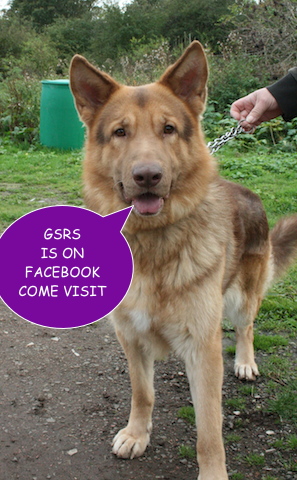 Did you know we have a facebook page for our fundraising?
Come visit us and see whats going on
https://www.facebook.com/GermanShepherdRescueScotlandFundraising
Feed a Rescue Dog - Donate a Bag of Dog Food
A HUGE THANK YOU TO EVERYONE WHO HAS DONATED FOOD FOR YOUR DOGS
You too can help by donating a bag of dog food. German Shepherd Rescue Scotland has teamed up with Ferguson's Pet Supplies (www.fergusonspetsupplies.co.uk) so that our supporters can purchase dog food to be sent directly to our kennels.
Feeding our dogs is one of the biggest costs of running the rescue so every donation of food helps a great deal. We have selected some foods we know our dogs like, all you have to do choose one of the options. It's really easy!
You make your purchase on our website, Ferguson's Pet Supplies receives the order and delivers the food directly to our kennels.
Click here to support our dogs.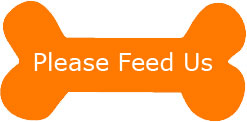 German Shepherd Rescue Scotland has a 'NO KILL' policy but we need your help to keep these dogs safe.
If you visit our site and like the work we do please consider donating. If every visitor donated even just £1 it would help us continue our work.
Don't forget to Gift Aid your donation if you are a UK tax payer. A big thank you to everyone who has donated.
| | |
| --- | --- |
| Supported by Burns | Supported by Pets at Home |