German Shepherd Rescue Scotland
Welcome to the website of German Shepherd Rescue Scotland. Whether you have decided to adopt a German Shepherd, re-home your German Shepherd or you would like to become a volunteer, we hope you enjoy browsing our site.
We have included some helpful information and advice, as well as a gallery of beautiful German Shepherds, most of them rescue dogs. If there is something you would like to see included on the site please get in touch, we would love to hear from you.
The website is regularly updated, so please keep checking back.
GSD Photos wanted
GSD photos wanted - email images to
This email address is being protected from spambots. You need JavaScript enabled to view it.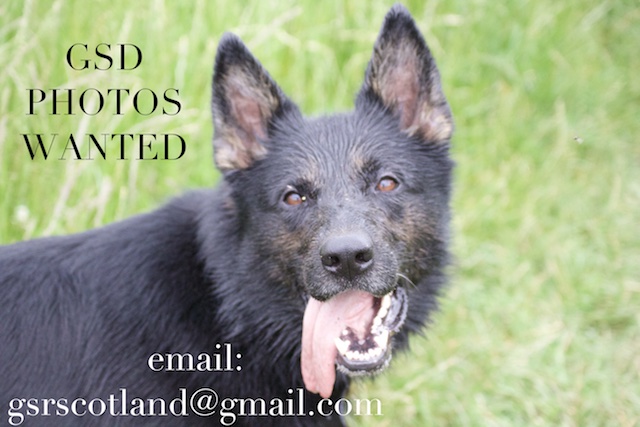 We are looking for good quality GSD photos to create fridge magnets for our online shop. Please send your images by email (Facebook images will not be accepted). We will accept photos until Saturday 30th September. The best ones will then be posted on here and a public vote will take place to pick the best 5.
*GSDs only
*No humans or other breeds in the photos
*Magnets are square so images will be cropped
By submitting photos you are agreeing for us to use the image for our rescue magnets and potential other merchandise in the future.
Chloe completes her 2k run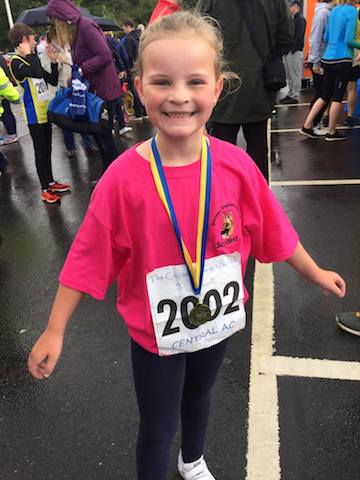 SHE DID IT - 9 year old Chloe is a little inspiration, she has just completed her 2k run raising a total of £403 for German Shepherd Rescue Scotland. We are very proud of you Chloe!
Bella & Co Companion show
NOT LONG TO GO - ABERDEENSHIRE SHOW! - 16TH SEPTEMBER
The next date for you diary (and for those that were just too far from our Vogrie show) is here. Saturday 16th September 2017, Bellfield Park, Banchory, Aberdeenshire, AB31 5 RP
From 11am. For more info contact Laura Smeaton
email This email address is being protected from spambots. You need JavaScript enabled to view it.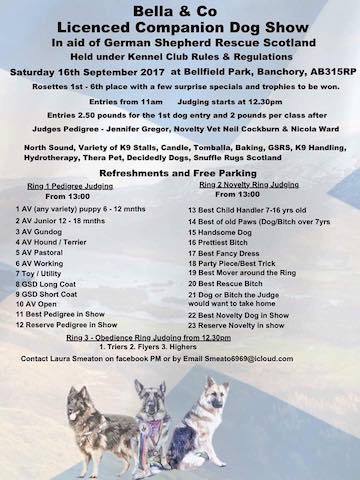 2017 Tracking Rally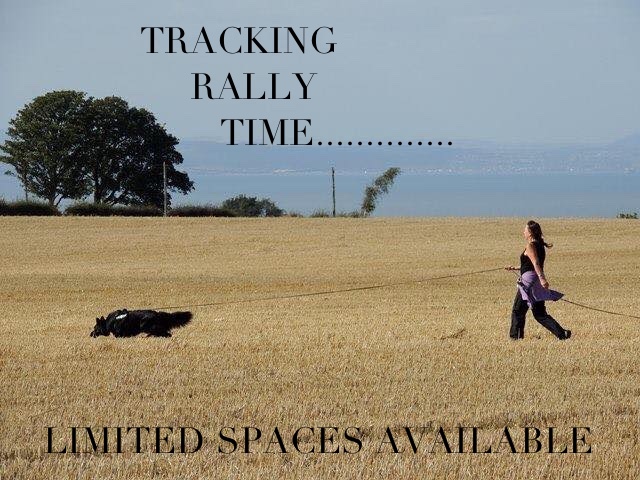 Our Annual Tracking Rally fundraiser
Location - Carrington, Midlothian – EH23 4LU
SATURDAY 7th OCTOBER – BEGINNERS
SUNDAY 8th OCTOBER - ADVANCED
Beginners Stake: is aimed at the novice handler and novice dog, but if you have never competed with your dog that will qualify as an entry. This stake will be runimmediately after being laid and 2 articles on the track.
Advanced Stake: is aimed at the more advanced team. This stake the tracks will berun 1 hour after being laid and 2 articles on the track. There will be approximately 10 competitors per stake (the first 10 replies will be taken).
The tracking is on stubble. There will be a trophy and the presentation will take place each afternoon at Gorebridge Scout Hall. Please invite family & friends along.
Base camp will be Gorebridge Scout Hall, Hunterfield Road, EH23 where we willhave a café running on both days. We will also have a raffle running over the twodays.
The entry fee is £10 per dog.
Closing date for entries is 29th September 2017
Please message for details on how to enter. Entries will be taken on a first come first serve basis and on receipt of payment.
Amazing show result - 2017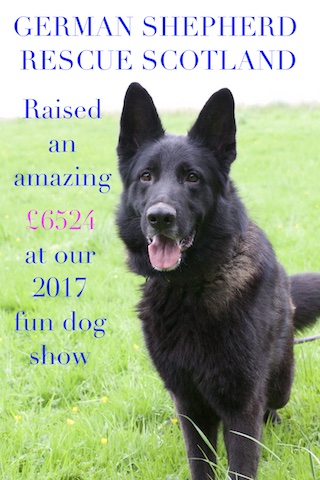 WOW is all we can say! Our show total is in...... we made an amazing £6524 this year. An incredible amount, especially given that the weather wasn't as good to us as previous years.
Can't thank everyone enough, without all our helpers the show could not have happened so big pat on the back to all of you. Those who helped set up, those that helped on stalls, the judges and stewards who had a really difficult job (and some of it in the rain), the team of ladies in the entries tent, the girls on the scrury, agility and temptation alley (who also got a soaking), to our class sponsors, Cheryl our photoshoot photographer, David for taking action photos of the day, to everyone who donated to our raffle, tombolas and home baking, and to everyone who braved it to the end to pack every thing up, and finally to everyone who took the time to come along with their dogs and families and made it the great show it always is. Thank You
I am sure we will have forgotten to mention someone, but we really are extremely grateful to everyone who played their part in a very successful show indeed. £6524!!!!
New Embroidered Clothing available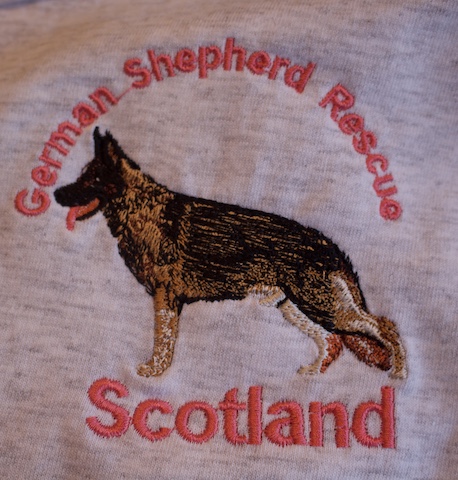 We now have a new range of embroidered clothing available in our shop.
http://www.german-shepherd-rescue-scotland.org.uk/shop/index.php
2017 Fun Dog Show - date for your diary
Our annual fun dog show is now booked for Saturday 5th August 2017, at Vogue country park, Midlothian
There will be fun dog classes and breed classes to enter, stalls, doggie demos, have a go agility, face painting, ice cream and lots more.
Its a great day for all the family and their dogs (all breeds very welcome) and a really good way to help support our rescue.
Hope to see you all there. Don't forget to put the date in your diary.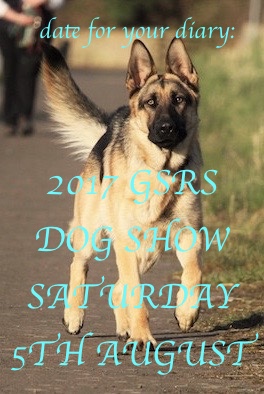 OUR WISHLISTS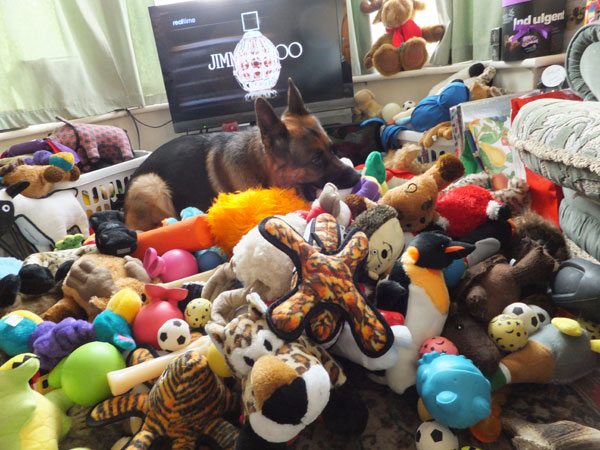 Our wishlists let you donate things for our kennel dogs that we really need help with buying. The items get delivered directly to the kennels.
This year we have two wish lists, our regular one where you can help us by donating food, treats, leads and toys and a new addition of a bottle of Calor gas for our kennel heater to keep the dogs cozy. These items you can find here:
http://www.german-shepherd-rescue-scotland.org.uk/.../product...
And our new Amazon wishlist which is things that we cant get from our pet shop, but are things that would really help at the kennels. From cozy vet bed, water proof jackets, to food storage bins to stop us feeding the local field mice. These items can be found here:
https://www.amazon.co.uk/registry/wishlist/9UB4SQLQ4JSV
Thanks in advance for everyones support. Please help us by sharing this post. All purchases will be sent directly to our kennels.
Diesel Our very own Hero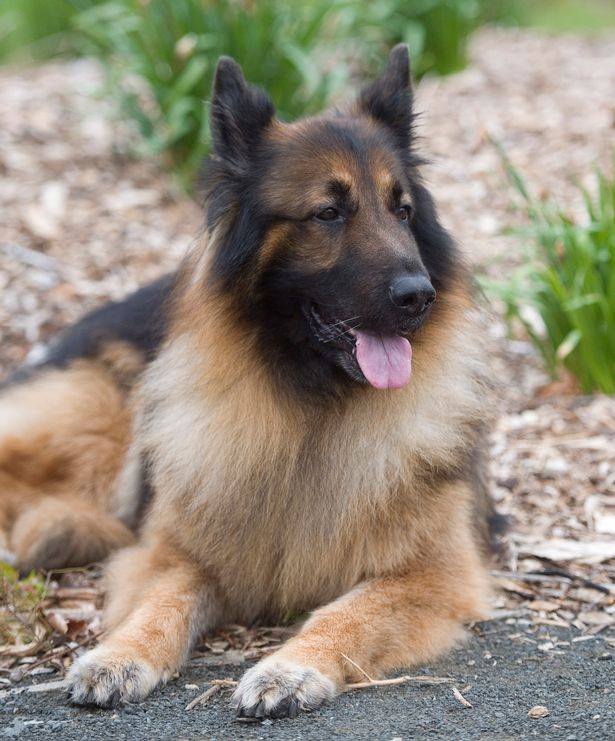 Everyone Meet Diesel - Diesel is one of our success story dogs - And a bit of a celebrity! Awarded with a PDSA Commendation for Animal Devotion. Diesel has even been on STV and appeared in several news papers
From PDSA "In March this year your wrote to us nominating Diesel for an animal award in recognition of how he supported you when you had a bad fall and how he stayed with you, even in the ambulance and on arrival at the hospital. I am also delighted to hear he is a canine blood donor - he sounds like a very special dog.
I am extremely pleased to confirm that we have awarded Diesel a PDSA Commendation for animal devotion. He joins an illustrious list of animals whose remarkable actions have undoubtedly saved or enriched the lives of their companions"
And here is what Diesel has to say
"When I first met my new Mum & Dad I was in kennels having been rescued by the GSDS. My new home is so good. I can do anything and everything. Dad plays with me when he gets in from work and Mum is with me all day, going for walks and shopping in the car. My Mum had a bad accident after having me for two days and I knew I had to make sure she was ok. Mum said I was very brave but she would do the same for me. I have been on lots of lovely holidays in the Highlands, not too sure what that is but it was great. New places to go, lots of hills to climb and lochs to paddle in. My Dad paddled in the loch with me as I was a wee bit scared but Dad gave me a cuddle and said it would be ok. I like water now. I also give blood now to save poorly dogs. I don't mind. I get a goody bag every time I go so its worth it. I have lots of toys and squeeky toys and I'm very happy now. Mum & Dad say they love me every day and I love them back. Thank you GSR for finding my new Mum & Dad."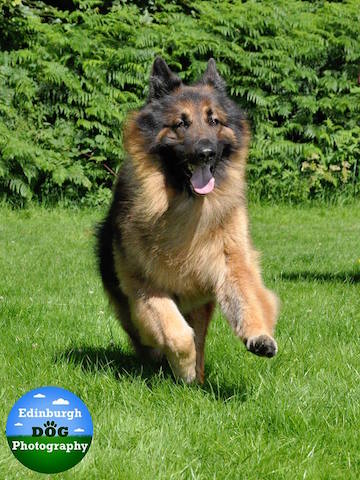 Volunteers & Foster homes needed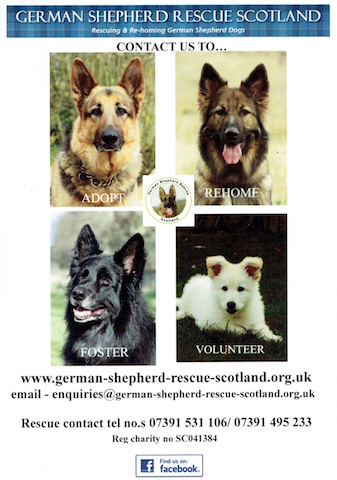 We need new volunteers with GSD experience to help us with our home checks, dog assessments, transporting dogs and fostering. If you think you can help us then please complete an adoption form and after your name add either (Foster) or (Volunteer).
Your kids need to be over 10, your dogs need to be dog friendly, your garden needs to be secure, and we dont home our dogs with cats (due to the stress it adds to a rescue).
Don't rule out an oldie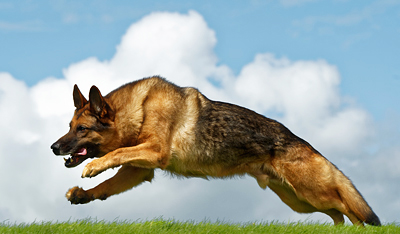 If ever there was an advert for taking on an older dog is this boy.......Meet Buck. Buck has just turned 11 and these are his birthday photos
Buck came into our rescue 4 years ago as a 7 year old. He was extremely over weight (about 55kg) had very long nails as he wasn't getting out of the garden as he was too strong for his owner.
He was assessed by us and found him to be such a friendly boy who could easily live with another dog.
Bucks new owners took him on without even questioning his age. So long as their little girl Skye approved of him! And she did. Buck has not looked back since.
The biggest challenge was to get his weight down and his fitness up. The ultimate challenge - to climb a Munro! And boy did he do just that. Buck is an amazing example of the breed, and we wanted to highlight just how rewarding taking on an older dog can be.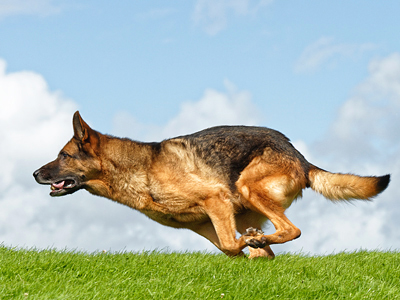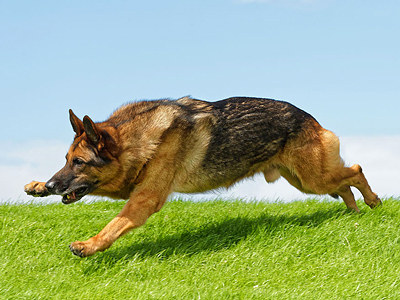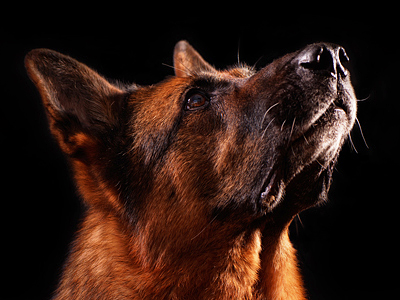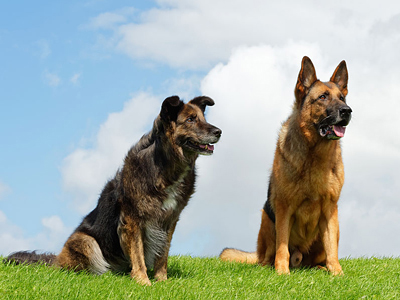 Thank You - In memory
German Shepherd Rescue Scotland recently received a very special donation from GSD owners Lexi & Danny from Edinburgh. They lost their Stunning boy Jack in December 2015 and wanted to do something in his memory by helping GSDs in need. Our thanks go to them at this sad time. It will help us continue our work and look after our kennel dogs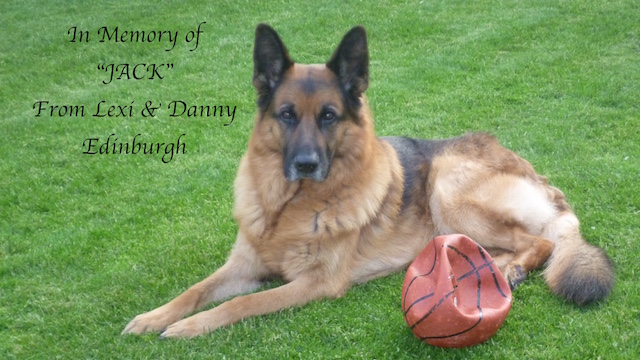 Yahoo email addresses
YAHOO ENQUIRIES - If you have contacted us recently and have a yahoo email address and you have not received a reply within a couple of days it is because we seem to be have compatibility issues with our email and yahoo.
Please call Liz on 07748184188 if you are waiting on a response.
SPONSOR OUR KENNEL DOGS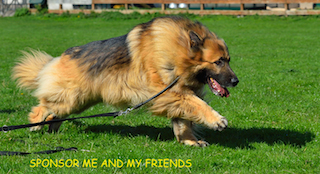 You can now sponsor our kennel dogs for £10 each or give the sponsorship as a gift to a person of your choice using the following link. You will receive a certificate and photos of the dog you choose by email. All the sponsorship money goes towards the kennel fees, feeding and veterinary care for our dogs in kennels who are still looking for their forever homes
http://www.german-shepherd-rescue-scotland.org.uk/sponsor-a-german-shepherd
FUNDING CRISIS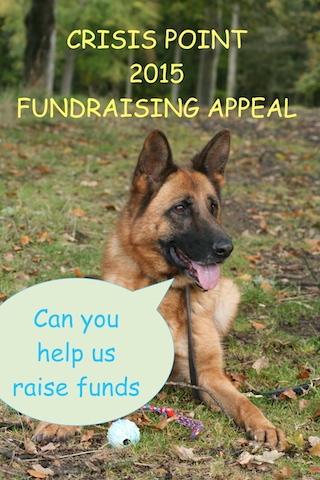 FUNDING CRISIS
German Shepherd Rescue Scotland is having a funding crisis. We are running out of money for the dogs in our care and desperately need your help.
If you can come up with any ways of raising the much needed funds we will be extremely grateful.
We currently have 12 dogs in kennels and most of them have been with us for a very very long time. The kennel fees, food and vet bills mount up for these dogs. We also continue to support long term foster dogs who need medical treatment and the funds are simply drying up.
If you can think of any ways to help us raise money then please go ahead and do it. If you would like to donate any extra pennies you may have the virgin link for donations is below (don't forget to add give aid if you pay tax - that bit doesn't cost you a penny). If you know any businesses that would like to make a charitable donation then please recommend us to them.
We do our best for the dogs in our care, but we can't do it with out money unfortunately.
Thanks for your continued support. GSRS
We are on Facebook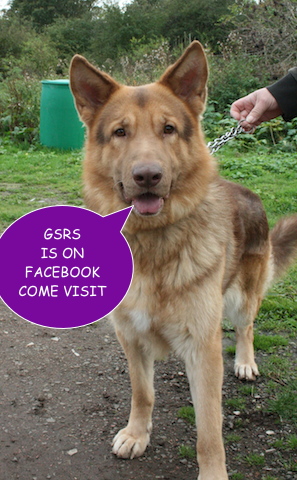 Did you know we have a facebook page for our fundraising?
Come visit us and see whats going on
https://www.facebook.com/GermanShepherdRescueScotlandFundraising
Feed a Rescue Dog - Donate a Bag of Dog Food
A HUGE THANK YOU TO EVERYONE WHO HAS DONATED FOOD FOR YOUR DOGS
You too can help by donating a bag of dog food. German Shepherd Rescue Scotland has teamed up with Ferguson's Pet Supplies (www.fergusonspetsupplies.co.uk) so that our supporters can purchase dog food to be sent directly to our kennels.
Feeding our dogs is one of the biggest costs of running the rescue so every donation of food helps a great deal. We have selected some foods we know our dogs like, all you have to do choose one of the options. It's really easy!
You make your purchase on our website, Ferguson's Pet Supplies receives the order and delivers the food directly to our kennels.
Click here to support our dogs.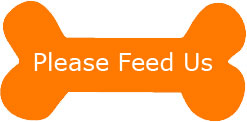 German Shepherd Rescue Scotland has a 'NO KILL' policy but we need your help to keep these dogs safe.
If you visit our site and like the work we do please consider donating. If every visitor donated even just £1 it would help us continue our work.
Don't forget to Gift Aid your donation if you are a UK tax payer. A big thank you to everyone who has donated.
| | |
| --- | --- |
| Supported by Burns | Supported by Pets at Home |